Activator Method Treatment

What is Activator TECHNIQUE?
The Activator Method Chiropractic Technique is a gentle, non-invasive way to treat back pain and restore posture. The Kissing Camels Chiropractic team is experienced in this cutting-edge technique and can help you get back to your pain-free life. The Activator Method uses a small, hand-held instrument to deliver a precise force to the affected area. This gentle yet effective technique can provide immediate relief from pain and help improve mobility. If you are looking for an alternative to traditional chiropractic care, the Activator Method may be right for you. Schedule a consultation with Kissing Camels Chiropractic today to see if this technique can help relieve your pain and improve your quality of life.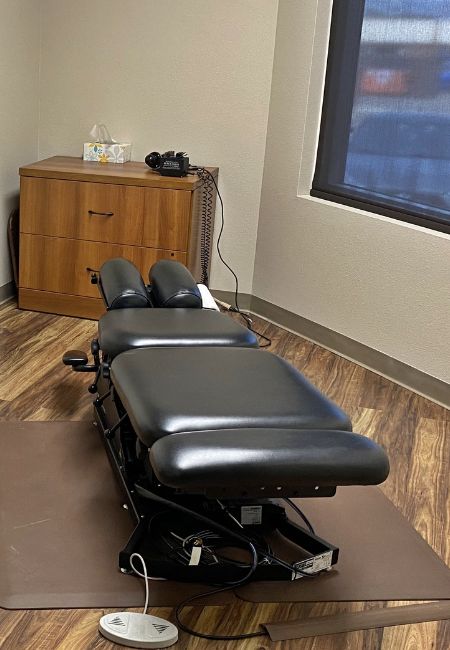 FREQUENTLY ASKED QUESTIONS
Activator Methods Chiropractic Technique (AMCT) is a low-force chiropractic technique. Kissing Camels Chiropractic is the Activator Method provider in the area. AMCT is a gentle, yet precise technique that uses an instrument to deliver a light, yet specific force to the vertebra. The purpose of the Activator adjusting instrument is to help re-establish proper motion and function of the spine and related structures. AMCT may be recommended when traditional chiropractic manipulations are not suitable.
This technique is often used on patients who are pregnant, have osteoporosis, or are taking blood thinners. Patients often find AMCT to be more comfortable than manual (hands-on) techniques.
The Activator Method Chiropractic Technique is a gentle, low-force approach to chiropractic care. The technique uses an activator adjusting instrument to deliver a precise, gentle impulse to the spine, correcting vertebral misalignments and restoring normal function. Numerous studies have shown the effectiveness of the Activator Method in treating back pain, neck pain, headaches, and other conditions. Kissing Camels Chiropractic is proud to offer this safe and effective technique to our patients.