What is Gonstead TECHNIQUE?
The Gonstead System is a chiropractic system that was developed in the 1920s by Dr. Clarence Gonstead. The system is based on the principle that the spine is a single unit and that any misalignment in the spine can cause problems elsewhere in the body. The Gonstead System uses a range of techniques to assess and correct misalignments in the spine, including x-rays, spinal adjustments, and Gonstead Analysis. Kissing Camels Chiropractic is proud to offer this effective and proven chiropractic system to our patients. If you are seeking treatment for back pain, neck pain, or headaches, we encourage you to give us a call and schedule a consultation with one of our qualified Gonstead practitioners.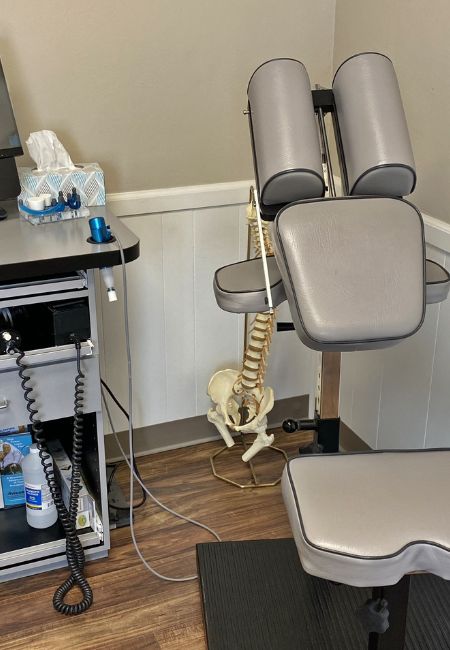 FREQUENTLY ASKED QUESTIONS
At Kissing Camels Chiropractic, we offer Gonstead Technique as a means of treating conditions such as chronic pain, headaches, and TMJ.
Gonstead Technique is a hands-on approach that uses careful adjustments to align the spine and pelvis. This technique can be used to treat a wide range of conditions, including chronic pain, headaches, TMJ, and more. The goal of Gonstead Technique is to restore proper alignment and function to the musculoskeletal system, allowing the body to heal itself. If you are living with chronic pain or other musculoskeletal issues, Kissing Camels Chiropractic can help. Contact us today to schedule a consultation.
The ProAdjuster360 accurately analyzes and interprets motion in the spine and extremity joints, then delivers comfortable, precision adjustments based upon each patient's data. Following the treatment, improved joint motion changes are confirmed with post-treatment analysis.